We proudly introduce our Naturopathic Doctors, who will provide our new PRP Luxe Services. Learn about our practitioners, their areas of expertise, and what excites them about our new services coming soon.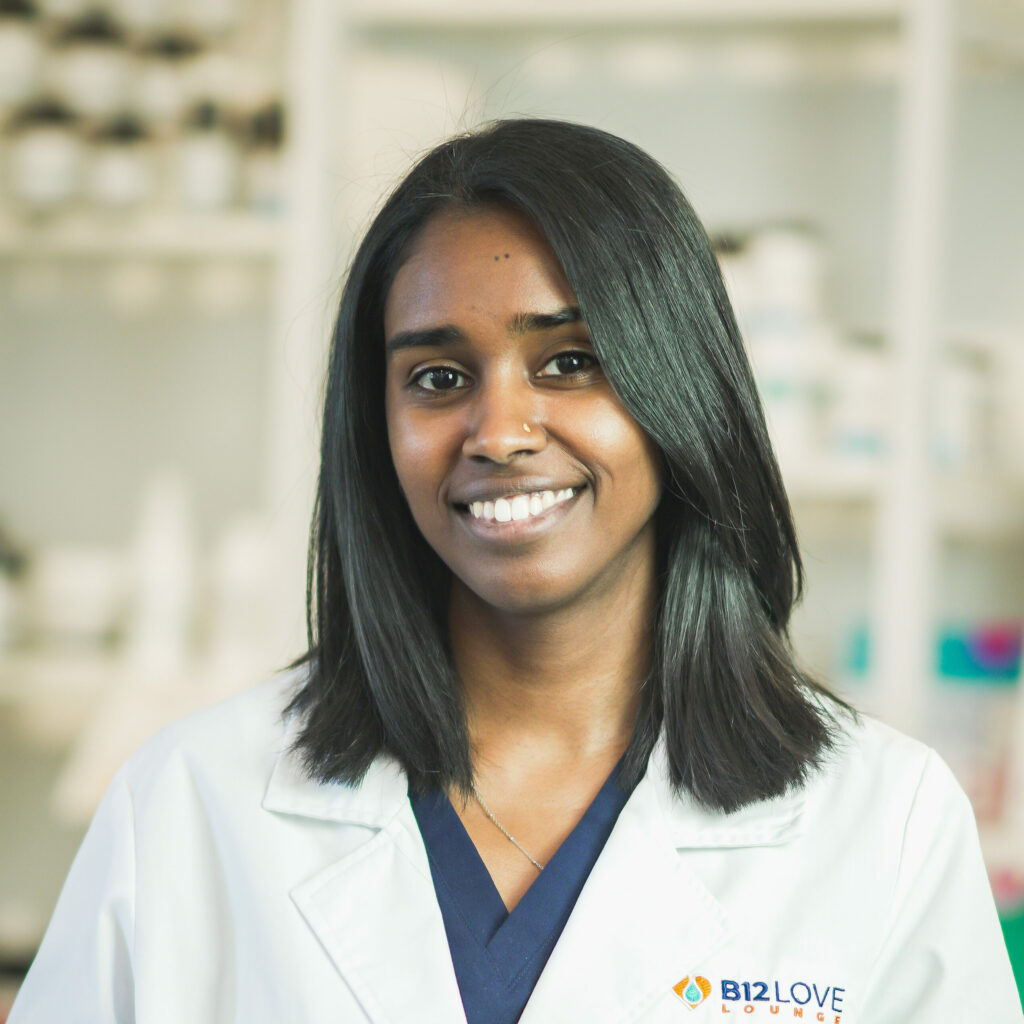 Meet Dr. Ashika
Areas of Expertise: General and Family Medicine, Women's Health, Gastrointestinal, and Endocrine
Location: Mill Valley
Dr. Ashika is an ND at B12 LOVE Mill Valley. She received her Doctorate of Naturopathic Medicine from Southwest College of Naturopathic Medicine(now known as Sonoran University of Health Sciences) in 2021. She believes in treating the body as a whole and does her best to follow the naturopathic principles and therapeutic order when providing individualized care and treatment plans. Dr. Ashika's favorite modalities are botanical medicine, homeopathy, injection and IV nutrient therapy, hydrotherapy, and nutrition.
What excites you about our new Microneedling & PRP services?
"I'm excited about the upcoming launch of our newest Luxe Services, not only because we are expanding on the services we already offer but also to provide services clients have been asking for. I have witnessed some excellent results with all three modalities (Microneedling with Collagen Induction, PRP Skin Rejuvenation, and PRP Hair Restoration), and I look forward to helping clients achieve their aesthetic goals with our effective, minimally invasive treatments."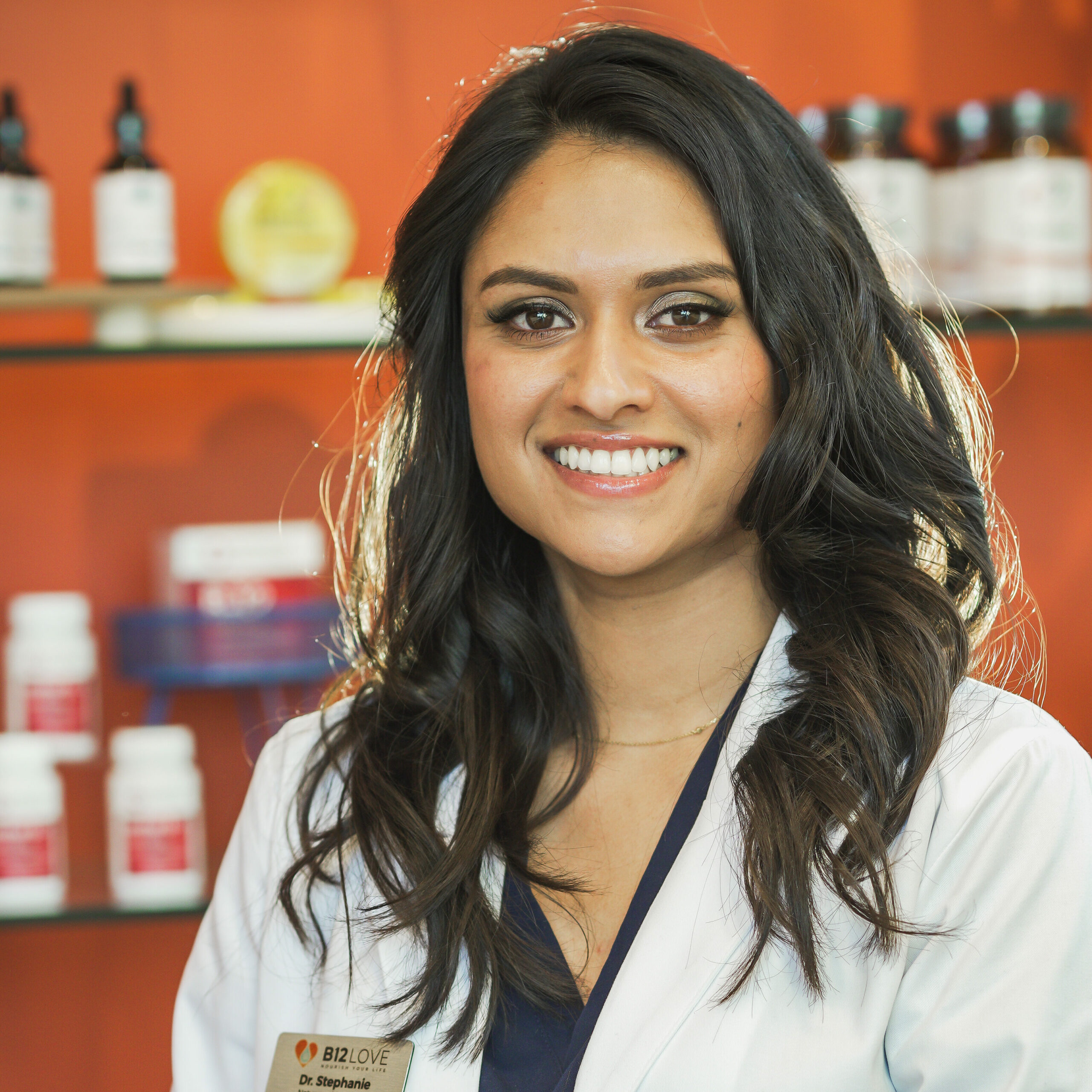 Meet Dr. Stephanie
Areas of Expertise: Women's Heath, Hormonal Imbalances, Gastrointestinal conditions
Location: Campbell
Dr. Stephanie Yakupitiyage is a Naturopathic Doctor at B12 LOVE Campbell with a passion for supporting men and women in all stages of life to regain their health. She uses a holistic approach to address the root cause of conditions and believes that each individual's health plan should be comprehensive and personalized. She has a special interest in women's health, hormonal imbalances, and gastrointestinal conditions. She holds certifications in PRP Facials and IV Nutrient Therapy.
What excites you about our new Microneedling & PRP services?
"I'm excited to bring a natural option to the community for skin and hair rejuvenation that truly works! The range of treatments for a PRP facial is incredible, from healing acne scars to plumping the skin to reduce wrinkles. It's fantastic for those with sensitive skin because PRP is derived from their own body, so there is no risk of an allergic reaction. For those with hair loss concerns, hair growth treatment with PRP is a plus because it's natural and non-surgical. I'm happy to work alongside clients to meet their goals and help them achieve a major confidence boost!"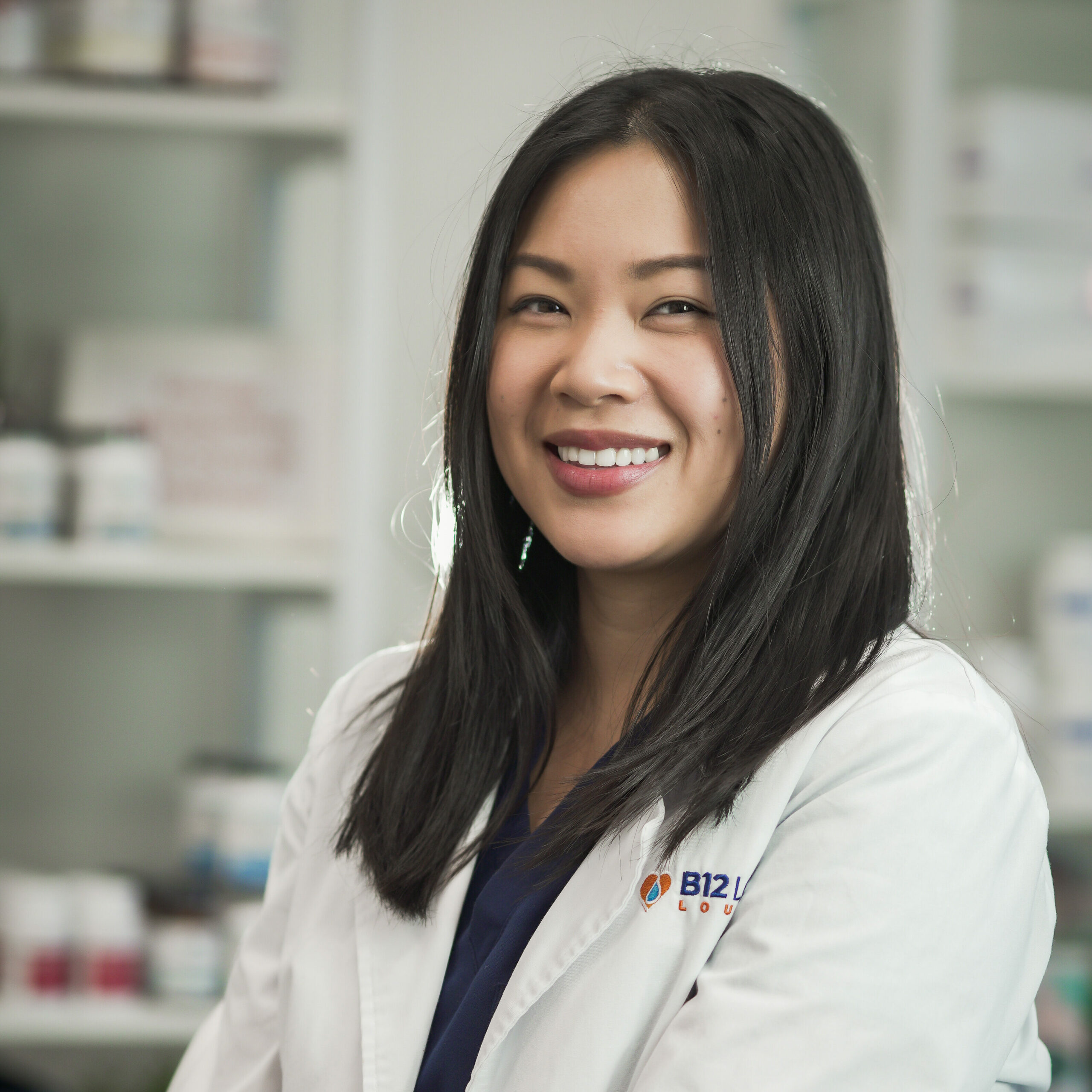 Meet Dr. Kieu
Areas of Expertise: Digestive and Hormone Health and Lifestyle Coaching
Location: Walnut Creek
Dr. Kieu graduated from the National University of Health Sciences in Chicago, IL, in 2019. She is committed to using a foundational approach to healing and is passionate about helping people establish hormonal and digestive harmony.
What excites you about our new Microneedling & PRP services?
"Hair Rejuvenation: "PRP is an excellent hair rejuvenation option for those with thinning areas of the scalp who do not want to undergo hair transplants. This treatment is ideal for clients with active hair follicles. Clients with regions of the scalp that have not grown in over five years or large areas that are entirely bald are not good candidates. 
Face Rejuvenation: Micro-needling with PRP is a minimally invasive way to utilize your body's natural healing and growth factors to produce dramatic firming and tightening for a youthful facial appearance. PRP acts as a matrix to promote collagen growth and regenerate tissues, resulting in noticeably smoother, plumper skin after just one treatment (optimal results with three consecutive treatments). This non-surgical procedure is one of the best alternatives to a facelift currently offered in modern aesthetics."
---
Ready to meet one of these fantastic NDs? Book Your Service Now!