If you've found it difficult to tackle your New Year's wellness resolutions over the past couple years, you're definitely not alone (and you should definitely forgive yourself!). While routines and responsibilities may continue to fluctuate, maintaining a healthy mind and body is critical for weathering the inevitable storms… it's also much easier to do with the right nutrients in your arsenal. 
Whether you want to lose weight, improve your mood, sleep like a boss, keep up with the grandkids, or kick your focus into high gear, we're sharing our all-time favorite nutrients for the most common New Year's resolutions. Ready, set, make 2022 your healthiest year yet!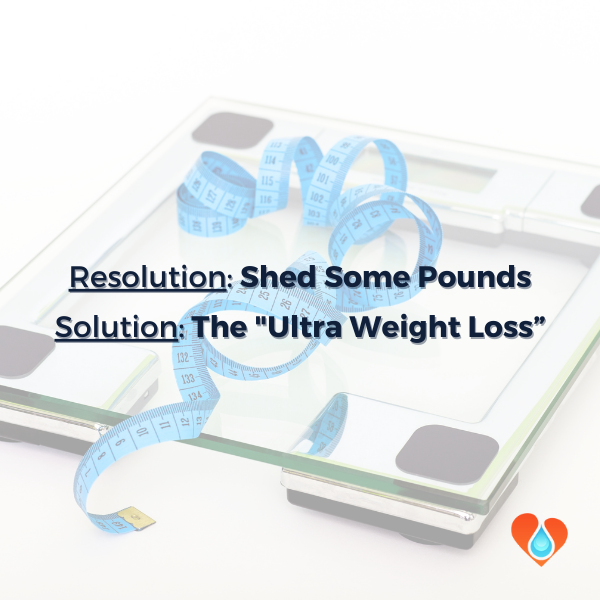 Resolution: Shed Some Pounds
Solution: The "Ultra Weight Loss" (injection)
Also lovingly referred to as the "UWL", our Ultra Weight Loss injection is a combination of high dose vitamin B12, MIC (Methionine, Inositol, Choline), L-Carnitine, and vitamin B5.
As we all know, there's no magic bullet when it comes to weight loss. Shedding pounds involves a combination of factors, including adjusting your diet and exercising regularly. Another factor involves boosting your metabolism, which can sometimes feel impossible, especially as we age.
The UWL can help maintain a healthy metabolism, manage sugar and carb cravings, and ensure you've got enough energy for that killer bootcamp class you've always wanted to try. For best results, we recommend getting the UWL once per week for at least 8 weeks.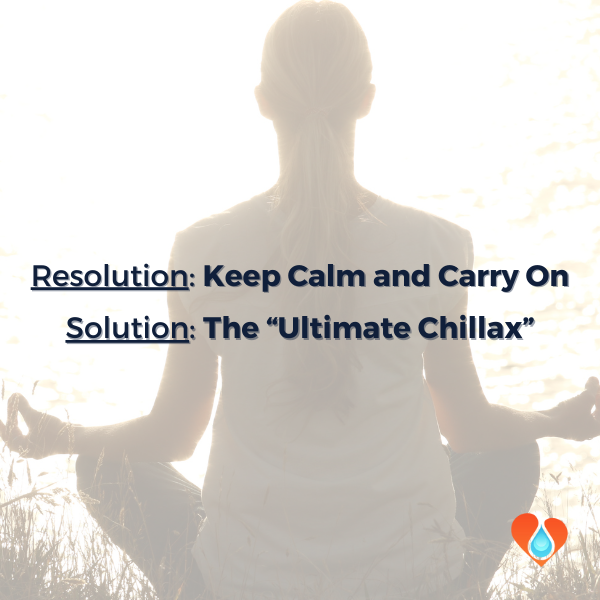 Resolution: Keep Calm and Carry On
Solution: The "Ultimate Chillax" (IV drip)
If you're keen on keeping stress to a minimum, the Ultimate Chillax IV drip is an amazing way to nourish your nervous system and elevate your mood. In addition to helping you stay hydrated (an important component of the body's stress response and mood regulation), it contains the mega-calming benefit of 800 mgs of Magnesium, plus other soothing nutrients, such as vitamin B12, B6, Taurine, and our signature Amino Blend. We recommend doing the Ultimate Chillax once a month, so you'll feel ready and relaxed for whatever comes your way.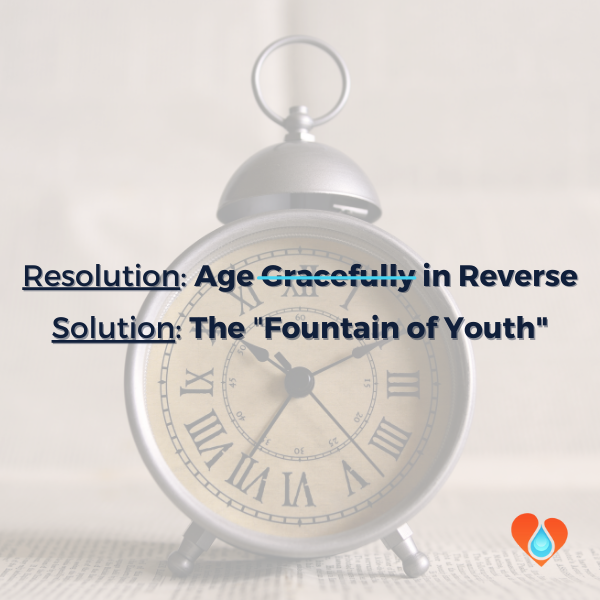 Resolution: Age Gracefully in Reverse
Solution: Fountain of Youth (injection or IV drip)
Dr. Shannon's "Fountain of Youth" – offered as an IM injection and IV drip – is an amazing anti-aging formula to add to your regimen. It contains high doses of all the B vitamins to help you sustain youthful energy, our Lipo blend for metabolism support, Biotin for beautiful hair and skin (fyi, Biotin is a mood booster too!), and of course, the incredible master antioxidant and detoxifier, Glutathione. 
If you opt for the IV drip, you'll get the added benefits of vitamin C, essential minerals, amino acids, and skin nourishing hydration. Oh and btw, they're not mutually exclusive! Dr. Shannon recommends doing the Fountain of Youth IV drip every 1-3 months, and Mini Fountain of Youth injection weekly for maintenance.
Pro-Tip: If you want to take your anti-aging routine to the next level, consider adding a shot of NAD+ as well.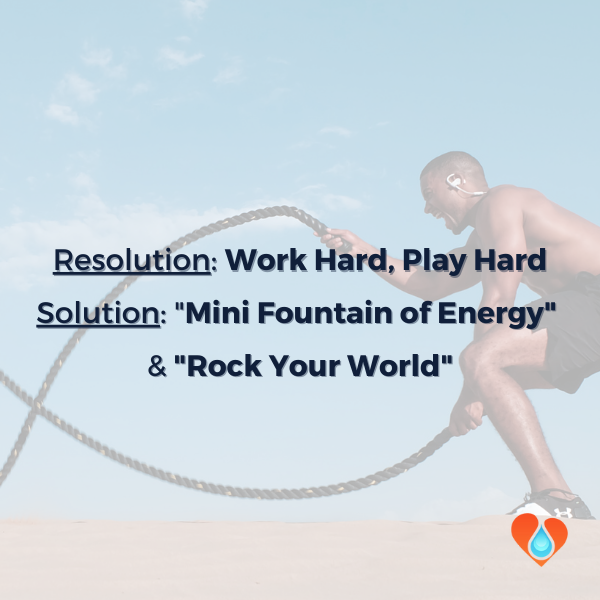 Resolution: Work Hard, Play Hard
Solution: Mini Fountain of Energy (injection) and Rock Your World (IV drip)
The Mini Fountain of Energy is exactly what it sounds like. This double-shot combo is dense with vitamins that provide both physical and mental energy at a cellular level. Specifically, the MFoE enhances adrenal function and also contains amino acids, like Taurine and L-Carnitine, that aid in brain function and mitigate inflammation.
For those of you who like to get "all the things" (you know who you are!), try the Rock Your World IV drip. It's not only super hydrating, but also contains high amounts of every nutrient in the MFoE and much much more. Whether you're launching the next big start-up, training for a marathon, or simply like to dance like nobody's watching, the Mini Fountain of Energy and Rock Your World will keep your engine running at full strength. Injection recommended weekly; IV drip monthly or as needed.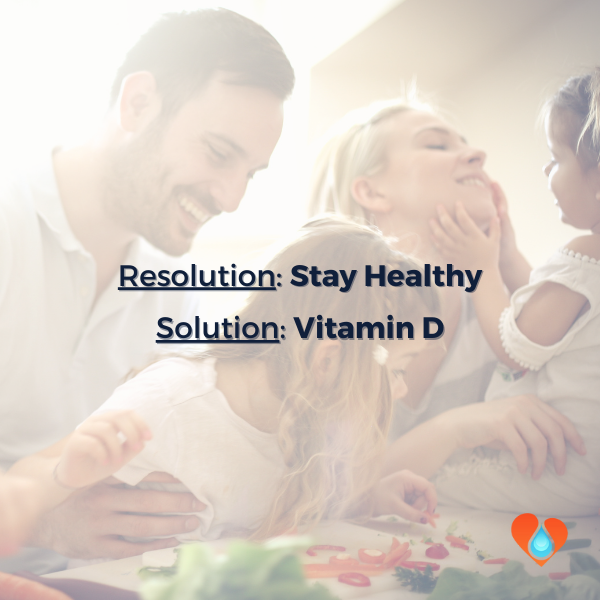 Resolution: Stay Healthy
Solution: Vitamin D
If there is one single nutrient that we recommend for all-around health, wellness, and resiliency for the year ahead, it's vitamin D. Vitamin D is involved with numerous skeletal and biological functions throughout the body. It's required for optimal immune functioning, as well as balanced insulin secretion, blood pressure, and emotional wellness. Moreover, 50-80% of the population is deficient in vitamin D! B12 LOVE offers vitamin D as a quick and easy IM injection. 
While everyone can benefit from adding vitamin D to their wellness routine, we recommend getting your vitamin D level checked by a doctor first to help inform your optimal supplementation schedule.
Pro-Tip: Combine your vitamin D with our "Wellness Boost" injection for added immune support. The Wellness Boost is our most nutrient-packed single injection… and you get a discount when you do it in combination with vitamin D. It's a wellness win-win!
What are your New Year's resolutions? Send us a message, DM us on Social, or visit a B12 LOVE location near you to learn more about how we can help you be your best self in 2022!