We are proud to introduce our Naturopathic Doctors who will be providing our new PRP Luxe Services. Learn about our practitioners, their areas of expertise, and what excites them about our new services coming soon.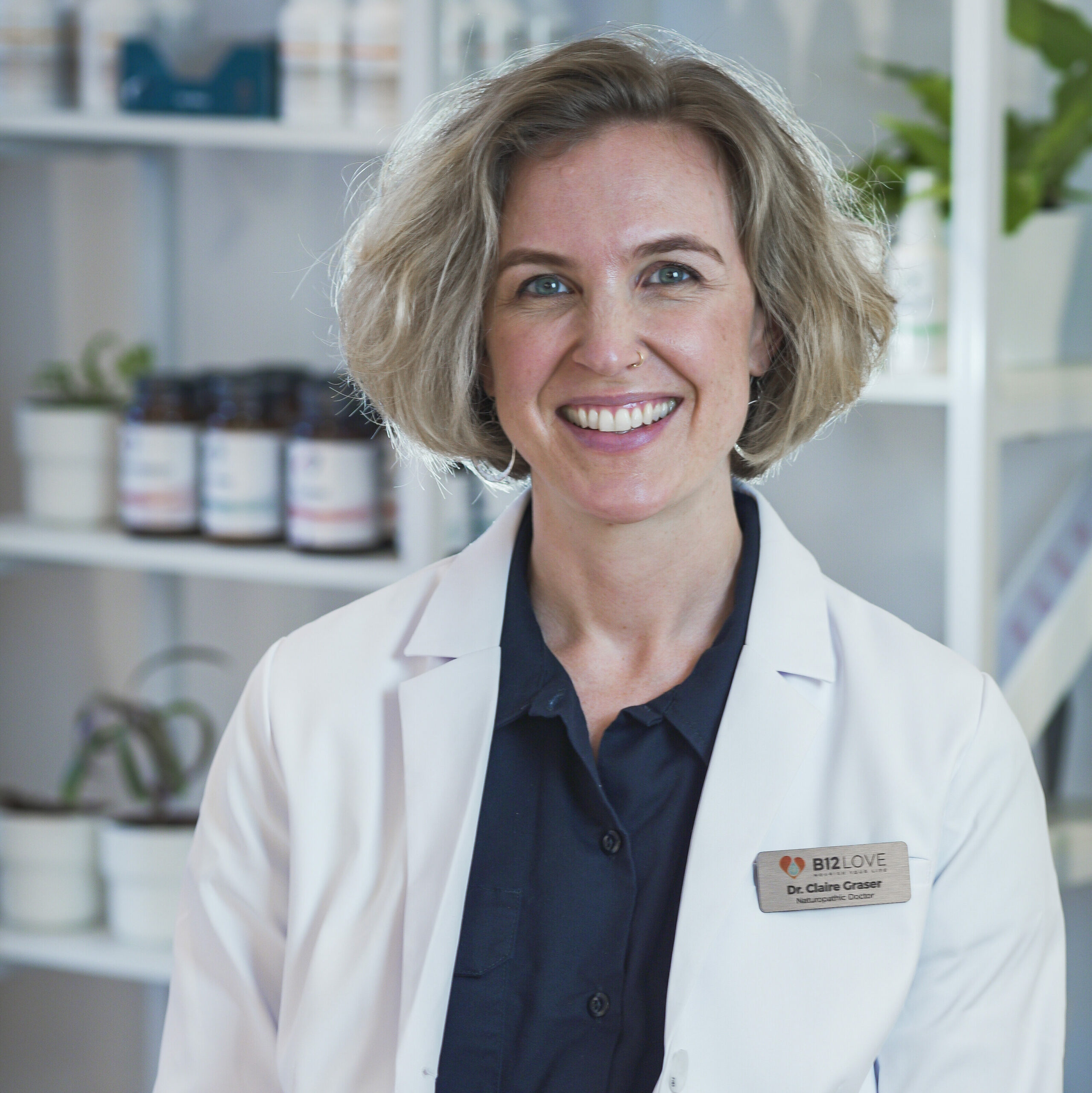 Meet Dr. Claire
Areas of Expertise: Women's Health + Hormones
Location: Marina/Cow Hollow
Dr. Claire Graser is a specialist in integrative women's health and hormone balance, bio-identical hormone therapy (BHRT), thyroid, and adrenal dysfunction, fertility, HPV, and cervical dysplasia treatment. She utilizes conventional and functional medicine lab testing to guide diagnosis. She collaborates with patients to create comprehensive, individualized treatment plans using nutrition, lifestyle counseling, manual therapies, botanical medicine, nutraceuticals, and hormone therapies. Dr. Claire also has extensive experience in treating hormonal acne including scarring and as well as hair loss.
What excites you about our new Microneedling & PRP services?
"I'm passionate about helping people feel great about themselves inside and out. Hair loss and acne scarring can be incredibly hard on people's self-esteem, and it's so rewarding to see people's confidence and happiness transform with microneedling and PRP for hair and skin regeneration. Along with supporting internal hormone balance and optimal nutrition, we're treating the whole person completely naturally."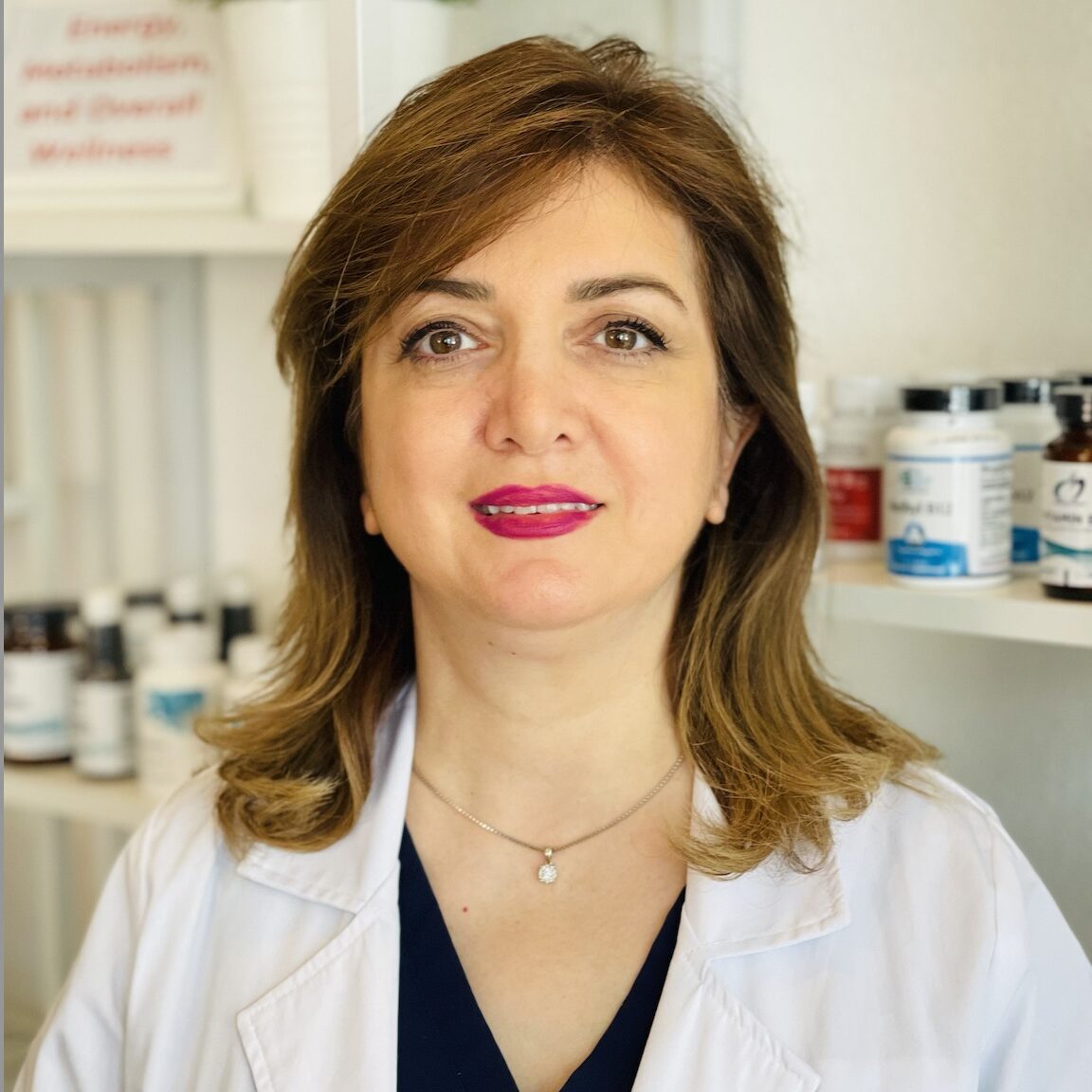 Meet Dr. Sima
Areas of Expertise: Women's Health, fertility, skin, and cosmetic practices.
Location: Livermore
Dr. Sima Shafiei began her career as a medical doctor in 1996, serving her community as a Family Doctor and an OBGYN. Having learned firsthand the limits of modern medicine she embarked on a journey to become a Doctor of Naturopathy.
With more than a decade of combined experience in surgical practices of women's diseases and Naturopathic Medicine, Dr. Shafiei is uniquely positioned to explore and dig out the root causes of illness and overall lack of well-being. In addition, she promotes the benefits of being in harmony with nature in all aspects of life, and promoting balance within the whole body.
Dr. Shafleei's areas of expertise are Women's Health, fertility, skin health, and cosmetic practices.
What excites you about our new Microneedling & PRP services?
"As we grow older, we become more extraverted, emotionally stable, agreeable, and compassionate. We can't physically stop the aging process in our organs, but we can improve our ability to maintain a healthy and active life to enjoy living with our loved ones. We can do many things to promote our health, including increasing physical activity, having a nutritious diet, managing stress, getting enough sleep, and avoiding high-risk activities. Sometimes, however, this is not enough, and we need more advanced therapeutic or preventive treatments.
As Naturopathic Doctors, our philosophy is to address the whole person, body, and mind as one unit. Our goal is to treat current conditions and prevent future problems through the safest and most effective tools available. We do this while minimizing harm or side effects by considering all different biomarkers such as inflammatory factors, nutritional status, hormones, and stress levels.
PRP(Platelet Rich Plasma) is an innovative tool in regenerative treatment that utilizes a person's own repairing factors from blood to accelerate the healing process in old or damaged cells. As we know, platelets play a central role in wound repair and are rich in growth factors. Concentrating the plasma and injecting it into an area stimulates a cascade of healing processes that can provide long-term improvements and strengthen the tissue.
Here at B12 Love, we offer two types of treatments. First, for hair loss, we inject PRP into the scalp to stimulate hair growth, resulting in increased hair thickness and count, a prolonged hair growth cycle. For body treatments, we offer micro-needling of the face, neck, and decolletage that increases elastin and collagen production. As a result, the skin will look tighter, fuller, and smoother, especially in the areas with deeper wrinkles and lines – with no harmful chemicals.
After many years of experience in medicine, I am confident in these treatments. Hopefully, introducing these exciting modalities will deter people from unsafe and harmful alternative hair and skin treatments and bring back our clients' confidence."
---
Ready to meet one of these fantastic ND's? Book Your Service Now!